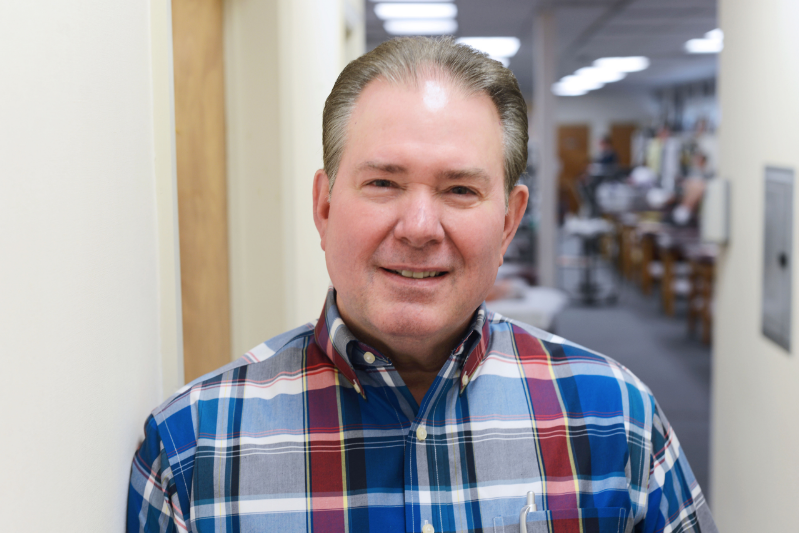 Henry Purslow, DPT
Physical Therapist
DPT, Simmons College / B.S., Stony Brook University
Butch is the head physical therapist and president of Farmingdale Physical Therapy West. Before opening the Bethpage clinic, he had over thirty years of experience owning and operating Farmingdale Physical Therapy Associates. He is an innovator in private practice and outpatient care. He received a BS in Physical Therapy from SUNY Stony Brook and a degree of doctor of Physical Therapy with distinction, from Simmons College.
Butch is a member of the American Physical Therapy Association (APTA). He is also a member of the professional division of the International Sports Sciences Association (ISSA), for which he received an honorary award of Master of Fitness Science. Butch is a member of the National Strength and Conditioning Association (NSCA), and also a Certified Strength and Conditioning Specialist (CSCS).
His hobbies include training and weightlifting, his favorite food is salmon, and his favorite TV show is CSI.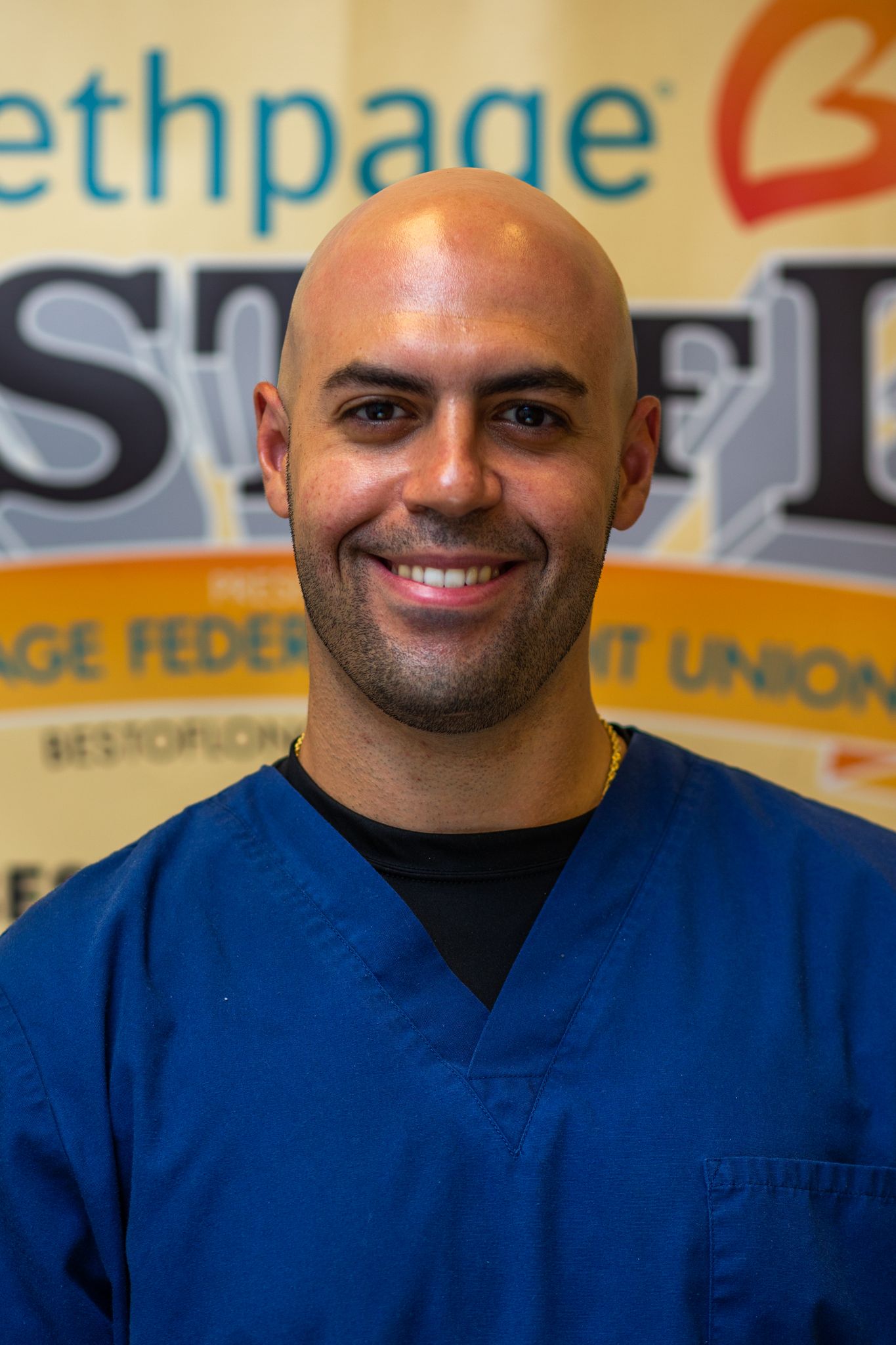 Vincenzo Adduci, Jr., DPT
Physical Therapist
DPT, Touro College / B.S., Stony Brook University
Vin graduated from Stony Brook University in 2010 with a Bachelor's Degree in Health Science and a concentration in disability studies. He went on to graduate from Touro College in 2014 with his Doctorate in Physical Therapy. Upon graduation, Vin was the recipient of one of the highest honors awarded – the Outstanding Clinical Achievement Award.
Prior to working at Farmingdale Physical Therapy West, Vin worked as a student physical therapist at the Veterans Administration Hospital in St. Albans. There, he helped veterans rehabilitate their injuries. He also spent several months at Nassau University Medical Center in the Acute Rehab department working with stroke patients.
Vin enjoys playing softball and exercising. He also likes to watch movies and spend time with friends and family.
Why Did I Become a PT?
I decided to become a Physical Therapist while in was in my second year of college. My mother was in multiple car accidents causing severe injuries. Following her accident, she required intense Physical Therapy treatment to rehab her spine, femur and knee. Surgery was necessary to fuse her neck and back, in addition to repairing her femur.
Her pain levels were so severe that the only thing that helped alleviate her pain was the PT treatments. The relationship my mom developed with her therapist was extremely vital to her recovery and it inspired me to become a PT. I always wanted to make a difference in people's lives and work with my hands. Physical Therapy was the perfect profession for me and I could not be happier with my choice.
I chose to work in an outpatient therapy setting because of my love of fitness, athletics and getting back to high level activity. Being able to help patients of all walks of life from varying injuries is a very rewarding feeling. From helping someone learn to walk again post knee replacement or helping a young person return to sport following an injury creates great variety in workflow and keeps all my skills sharp.
Jillian Epifania, DPT
Physical Therapist
DPT, New York Institute of Technology / B.S., SUNY Farmingdale
Jillian received her Bachelor's Degree from Farmingdale State College in 2013. She then went on to receive her doctorate in Physical Therapy with distinction from New York Institute of Technology in 2016. Prior to graduating, Jillian worked closely with Butch as a Physical Therapy aide for 8 years. During this time, she discovered her passion for the field and thirst for education.
As a student physical therapist, Jillian worked in various clinical settings, such as a rehabilitation and nursing home, where she helped patients regain their functional independence. She also spent time in outpatient orthopedic clinics, treating post surgical cases, learning various manual therapy techniques and exercise programs to enhance plan of care.
Jillian also looks forward to becoming a Certified Strength and Conditioning Specialist (CSCS). In her free time, she enjoys spending time with her family and cooking.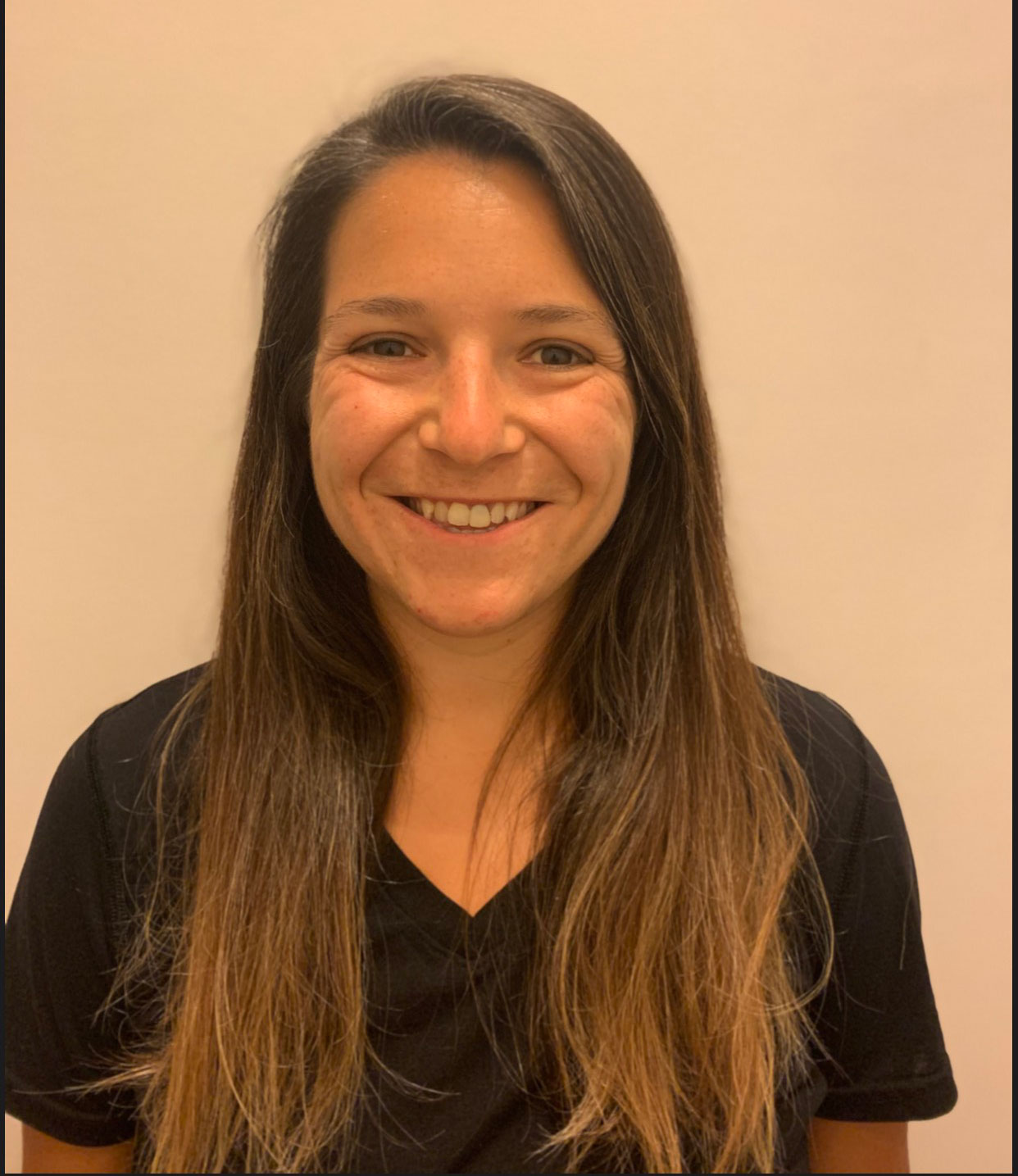 Sarah Murtagh, DPT, ATC
Physical Therapist
DPT, Duke University's Doctor of Physical Therapy / B.S., University of Delaware
Sarah Murtagh, DPT, PT, ATC graduated from the University of Delaware in 2009 with an honors bachelor's degree in Athletic Training, and a minor in Strength and Conditioning. During her time there, Sarah worked with The Blue Hens division 1 athletics program as a student athletic trainer, aiding in the emergency management of injuries, post-operative rehabilitation, and game day medics coverage. She then graduated from Duke University's Doctor of Physical Therapy program in 2012, where she completed internships in a variety of physical therapy settings and treated patients of varying needs, ranging from pediatrics to professional athletes.
Sarah has been a Physical Therapist on Long Island for 8 years, and loves helping get the members of her community back on their feet. She has volunteered at the Wounded Warriors Run for the Warriors for the town of Babylon, as well as other various races throughout Long Island. In her spare time, Sarah enjoys spending time with her family and friends, watching sports, and cooking. Her house is always full of laughter and something is always cooking on the stove!
Why Did I Become a PT?
Growing up, I had always known that I had wanted to work in the medical field. I knew that my life would be best spent helping people, and the best way I knew how to do that was with medicine. I was a science minded kid, and was always drawn to the science part of the healthcare field. My only problem was that I didn't like the blood and guts aspect of medicine, so I didn't know quite where to turn.
In high school, I dislocated my patella playing field hockey. As soon as I fell onto the field, the athletic trainer ran over and assessed my knee. He referred me to an orthopedic doctor and, in turn, a physical therapist. Twice a week I would go to PT to exercise my injured knee, and would supplement my PT on my off days with treatment by our athletic trainer. In a matter of weeks, I was back on the field and back to my best athletic self.
It was then that I realized what I wanted to do with my life. These people healed me, and all they used were their brains and their hands. No blood, no guts, no gore! I loved the fact that these health care workers were active, needing to think on their feet and use their creativity to help patients return to their normal lives. They were doing exactly what I wanted to do.
From there I went on to the University of Delaware's Athletic Training Education Program where I spent 4 years on the field and in the athletic training room with hundreds of athletes, treating injuries from small bumps and bruises to total reconstruction of dislocated knees, ankles, and elbows. There were fewer things I loved more than seeing an athlete who I saw immediately at the time of their injury return back to their sport without limitations.
As much as I loved the emergency management and on field care aspects of the career, my heart was set on the rehabilitation portion. I spent the next 3 years at Duke University in their Doctor of Physical Therapy Program, where I became proficient in manual therapy, therapeutic exercises, and the mental aspects of healing. I knew that this is how I wanted to spend my life, and couldn't wait to start.
At Duke, I was exposed to a variety of Physical Therapy settings, from acute care hospitals and inpatient rehab to Division 1 athletics and pediatric home health care. Seeing all of these various settings, I set my heart on outpatient orthopedics. In my opinion, there is so much more that a patient can do once they've hit the outpatient setting, and between myself and my patients, our creativity can flow. This is the setting that is the last step between injury and full return to activity, so this is the setting where we have to get people back to their highest level of function. This is the setting where we strengthen and practice baseball swings, swimming strokes, lifting heavy weights for work, or even core stability for carrying a baby. This is where I thrive, and help my patients thrive as well.
I love being a Physical Therapist, and am so lucky that I get to walk into a job every day where I know that I'm helping and healing my patients and getting them back to their fullest lives!
I was the 2006-2007 Julie Moyer-Knowles Outstanding Student Athletic Trainer Award winner. The award was given to a sophomore student athletic trainer who had demonstrated an outstanding record of scholarship, leadership, and service in the Athletic Training Education program and has unlimited potential for future contributions to the athletic training profession.
I was also the 2008-2009 Student Athletic Trainers Club Student Service Award winner. The award was voted on by the members of the Student Athletic Trainers Club and given to the student who demonstrated the most leadership in all aspects of being a student athletic trainer, both in the classroom, on the field, and through volunteer work. I was also the president of the Student Athletic Trainers Club that same year (2008-2009).
Throughout my years in the Athletic Training Education Program, I was a Student Athletic Trainer for the University of Delaware football, track and field, field hockey, and men's basketball teams. I also worked at a local high school and with intramural sports, providing emergency medical care, taping, bracing, injury management, and injury/post operative rehabilitation. I also volunteered for the Special Olympics of Delaware, The American Cancer Society's Relay for Life, and various youth sports camps, providing emergency medical coverage for all participants.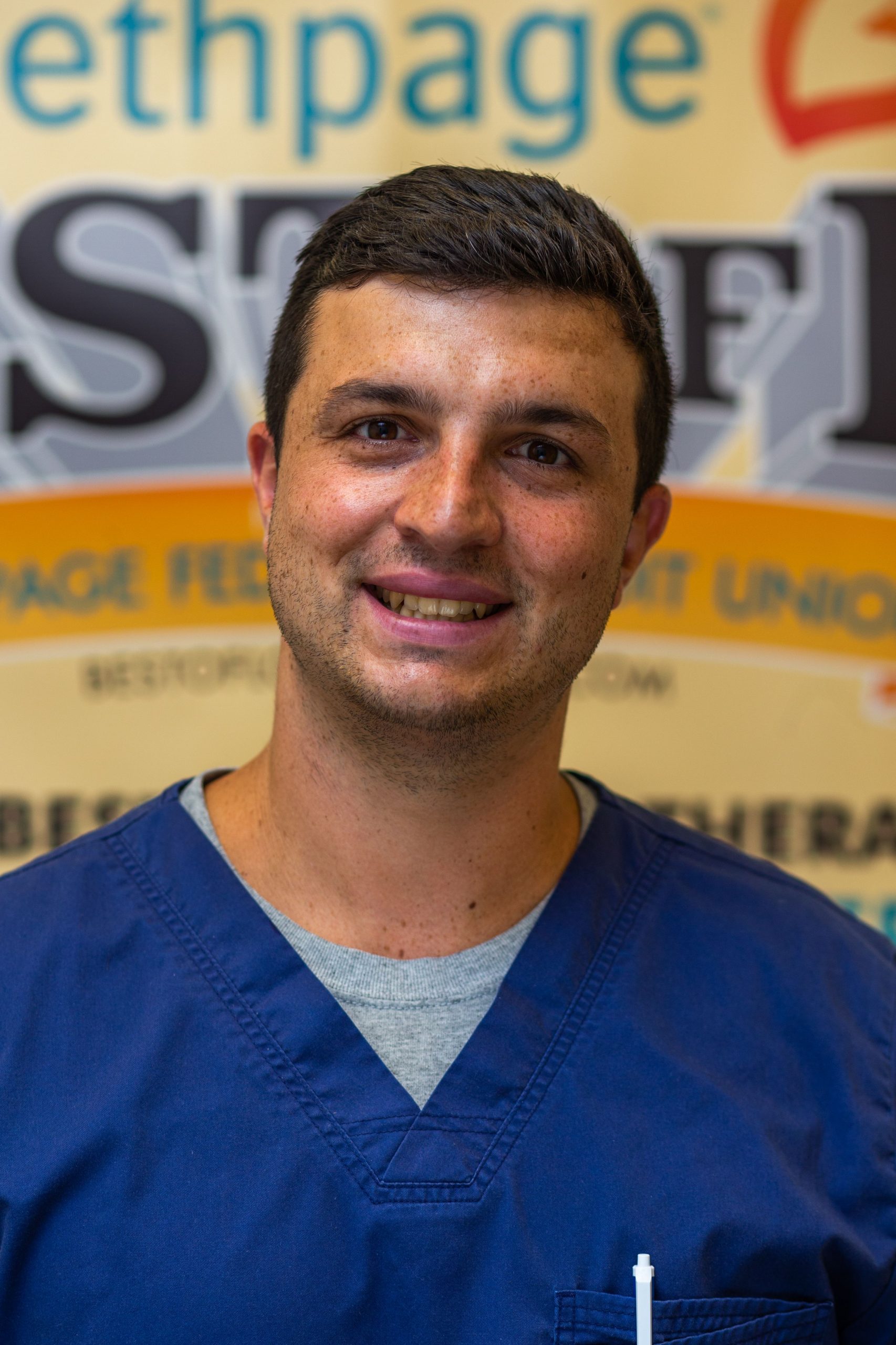 Kevin Guenther, DPT
Physical Therapist
DPT, The University of Scranton / B.S., The University of Scranton
Kevin graduated from the University of Scranton in 2015 with his Bachelors in Exercise Science, and then completed his Doctorate in Physical Therapy from Scranton in 2018. While in Scranton, Kevin wrestled for the University and was honored with being captain of the team.
Prior to joining the team at Farmingdale Physical Therapy West, Kevin worked at an outpatient facility where he specialized in athletic injuries and post-operative rehab. As a recent graduate he continues to increase his knowledge in those areas with continuing education courses. His goal is to work towards becoming an Orthopedic Certified Specialist (OCS) in Physical Therapy.
Kevin enjoys spending time outdoors either running or skiing, and being with his friends and family.
Why Did I Become a PT?
I come from a family that has always been involved with their community, my father is a psychologist and my mother is a teacher. I knew that I always wanted to work with people, and contribute to their lives in some way. In high school I took interest in science, and playing sports was a huge part of my daily life.
As my senior year of high school was beginning my guidance counselor suggested looking into exercise science and potentially physical therapy as an undergraduate field of study. I shadowed a local physical therapist and realized this was a career path that I would enjoy.
I have since chosen to spend a majority of my time as a physical therapist in the outpatient setting. This involves the rehabilitation of patient's with post-operative impairments, chronic pain, sport injuries, and much more. The reason I took an interest in outpatient physical therapy is the broad-based patient presentations. One hour I may be treating an elderly patient with balance deficits, the next hour a high school athlete with Achilles tendonitis. In this setting I am able to continuously work with my patient's and be a part of their weekly progression out of pain, and returning to their prior level of function.
Richard Viskewich

Physical Therapy Assistant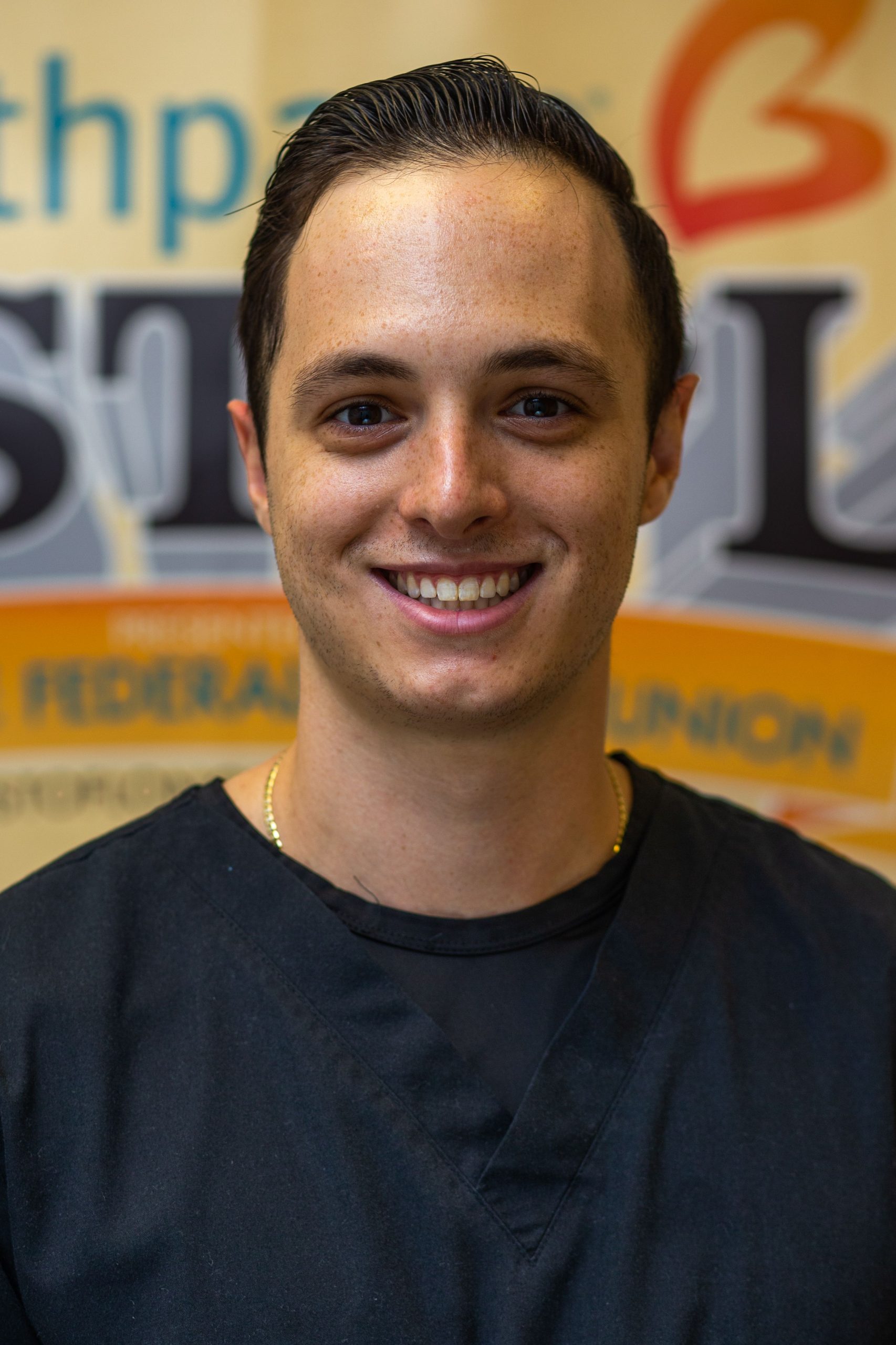 Joe Cottone

Physical Therapy Aide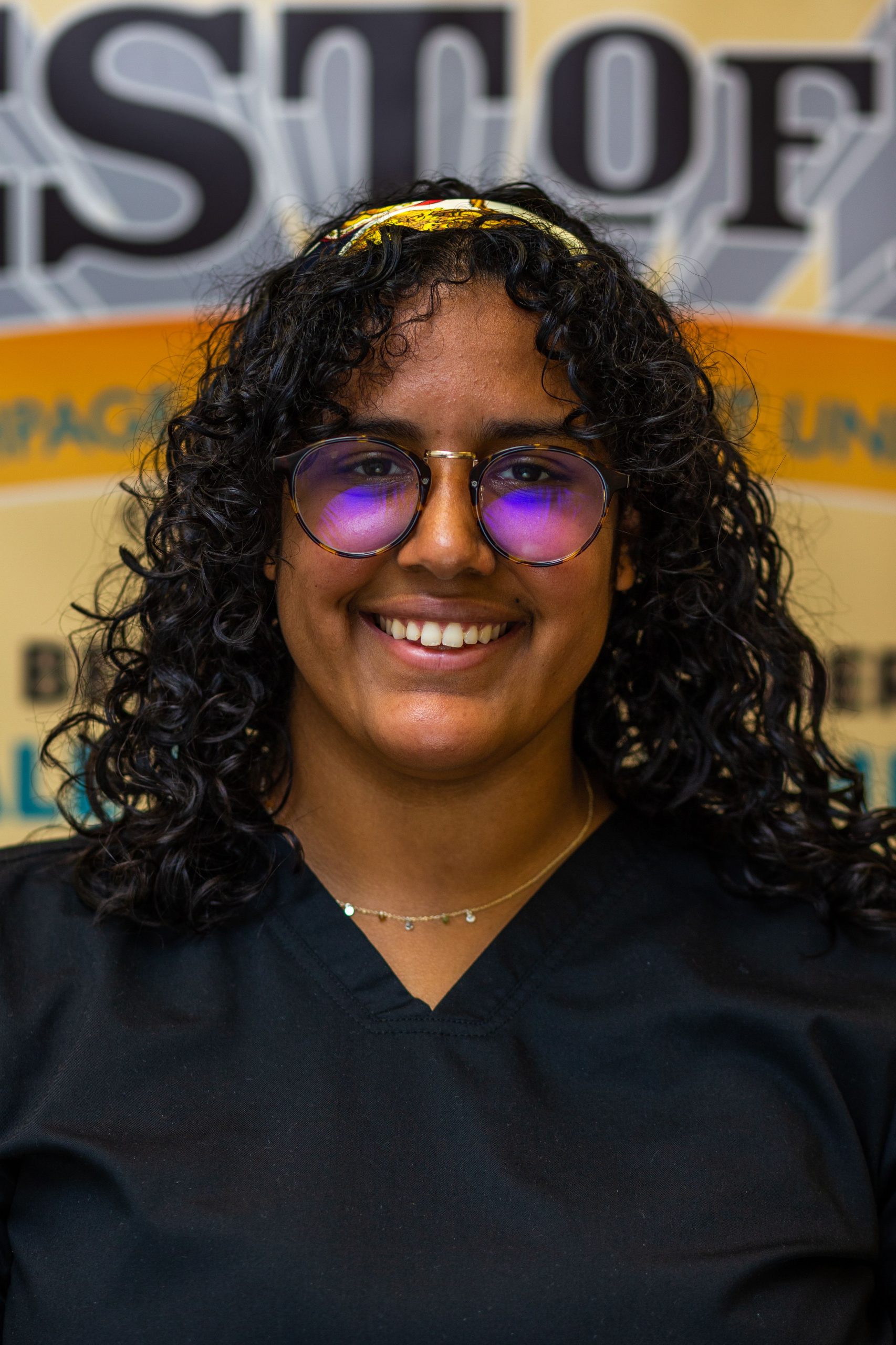 Ashley German

Patient Care Coordinator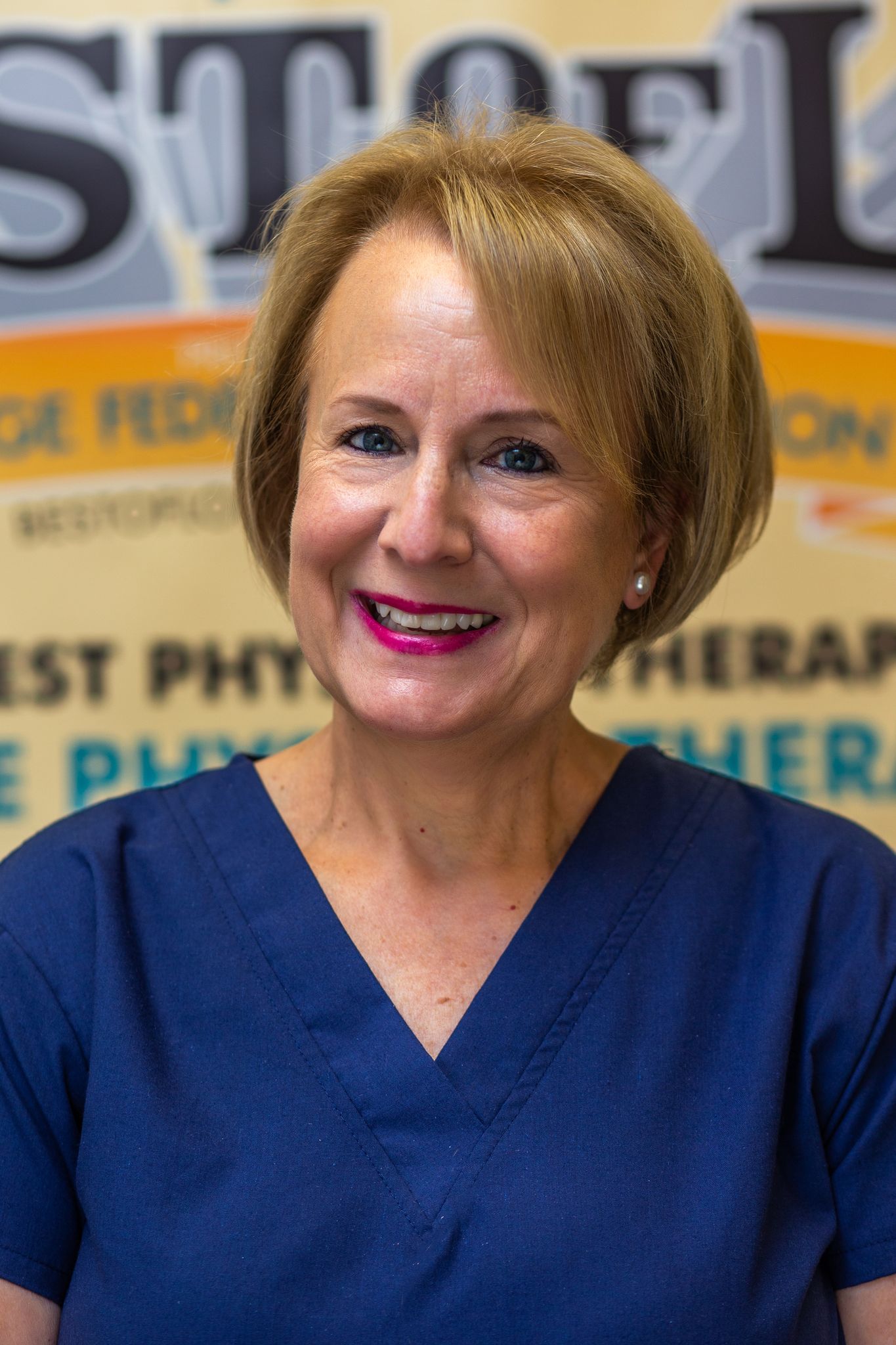 Gloria Purslow

Chief Financial Officer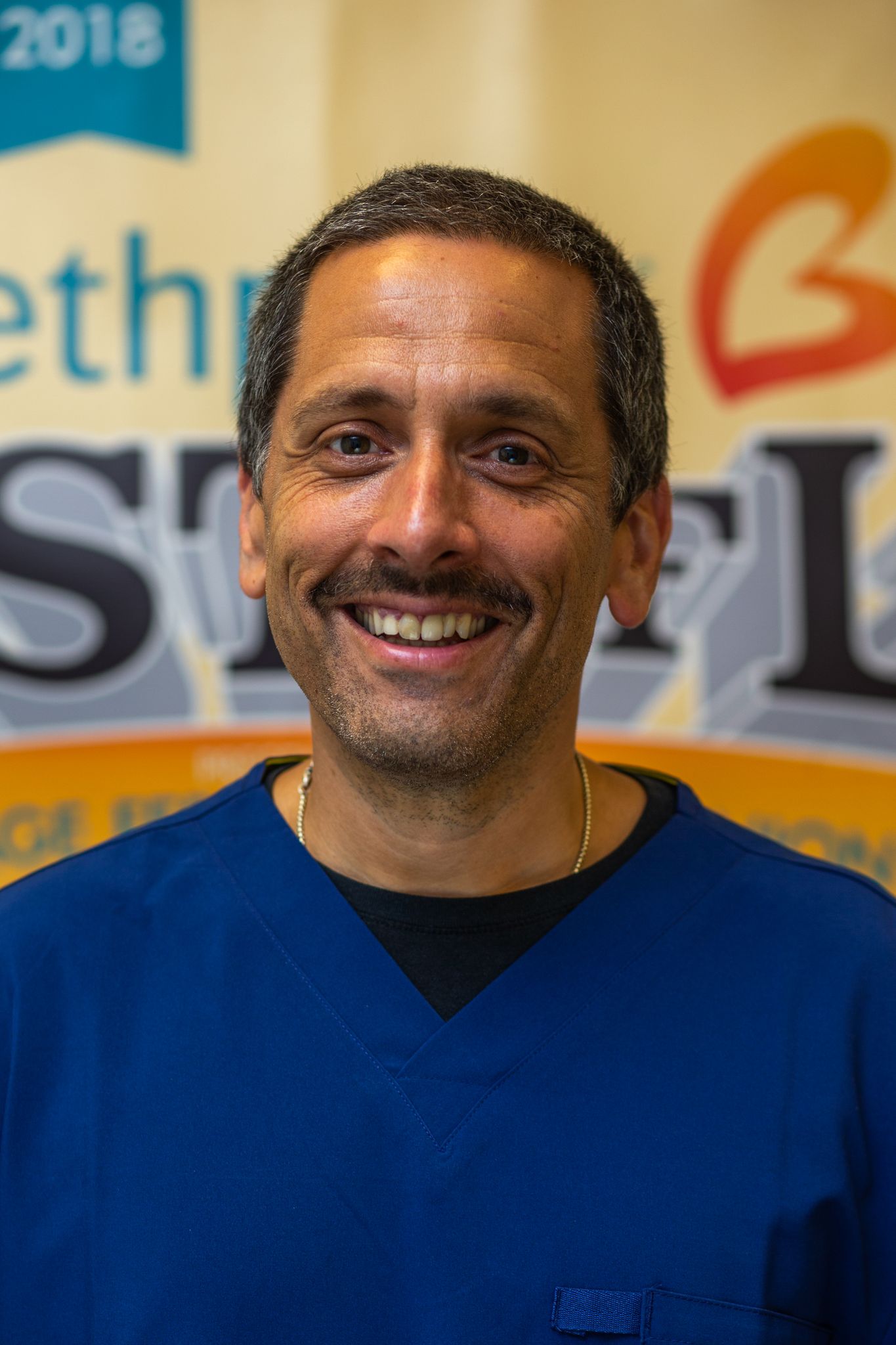 Sean C. Serpe

Chief Operating Officer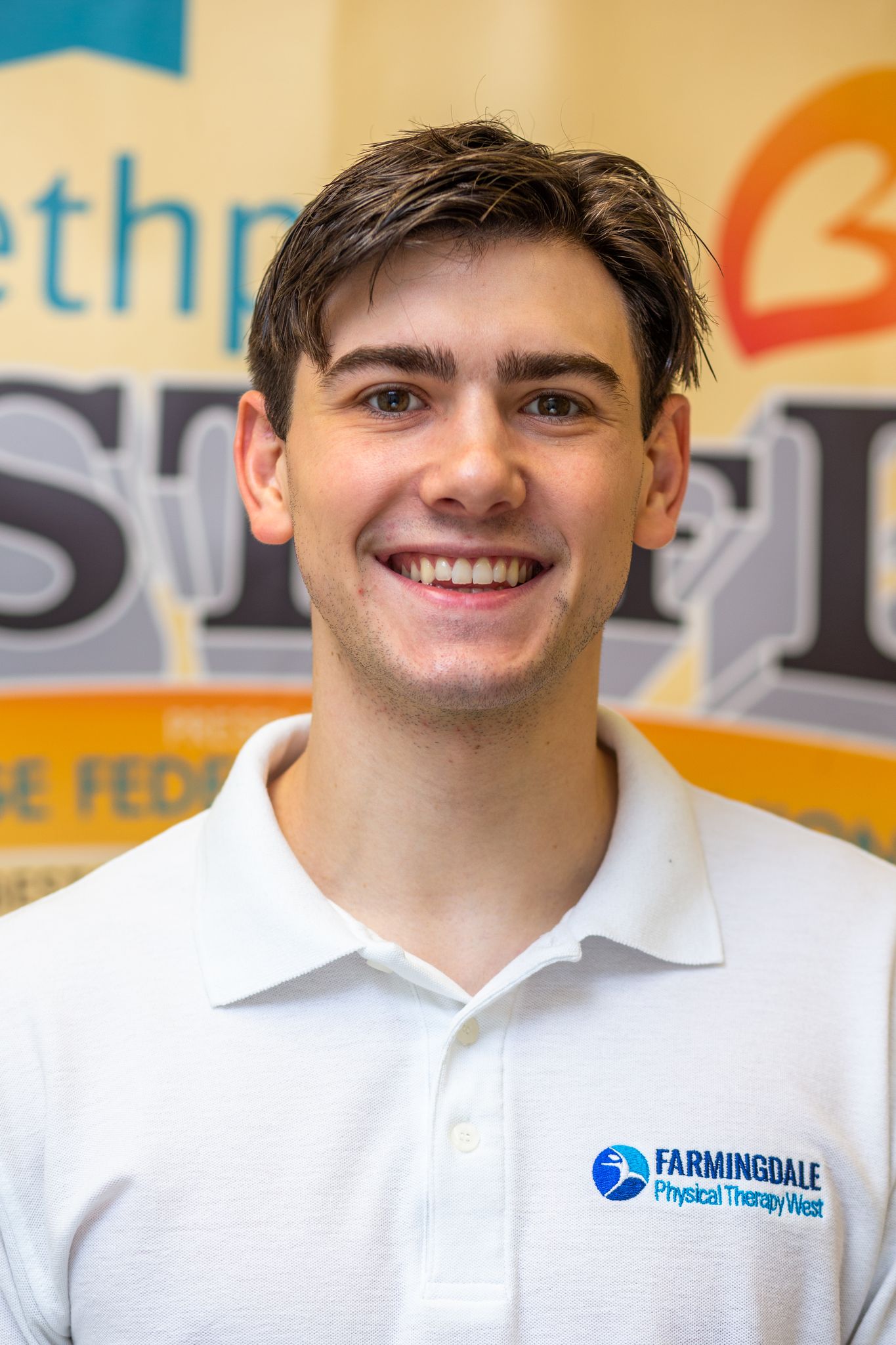 Brandon Callaghan

Director of Marketing
Richard Purslow

Director and Trainer of Weight Loss