Amidst the novel coronavirus (COVID-19) pandemic, we are now offering all of our clients Telehealth. Telehealth is a innovative treatment alternative for our patients.
For patients wanting to continue treatment, but cannot visit our locations, this is the perfect solution.
Simply fill out the form on this page, and select "Telehealth" in the drop down menu. This gives patients the ability to follow their prescribed physical or occupational therapy exercise program, maintain their strength and mobility, and stay active, through a session with our staff.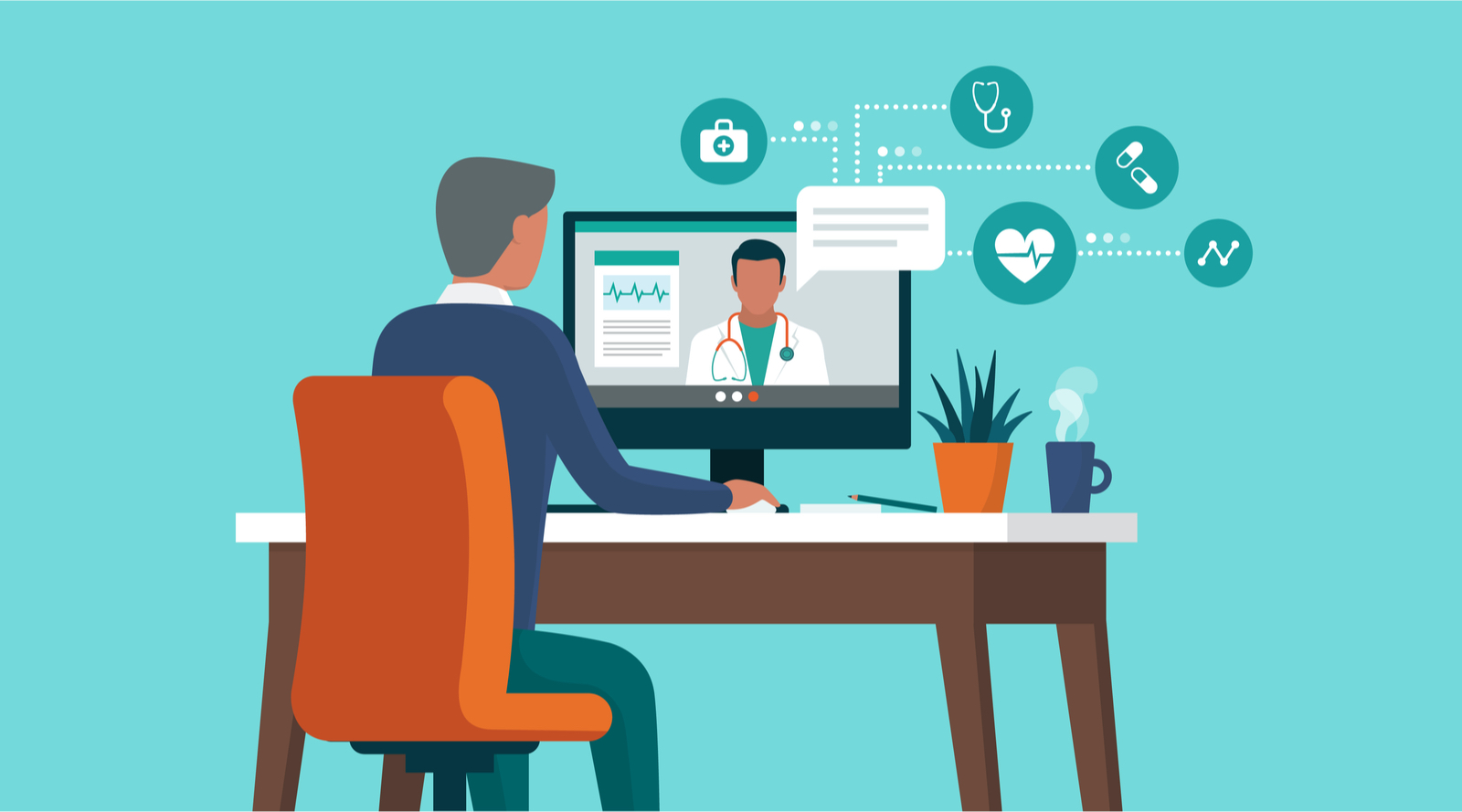 What is an Example of Telehealth?
Live video conferencing with apps such as Zoom & Facetime, mobile health apps, "store and forward" electronic transmission, and remote patient monitoring (RPM) are examples of technologies used in telehealth.
Who is Eligible for Telehealth?
As it stood, the eligibility criteria for bulk-billed telehealth only included suspected or confirmed cases of COVID-19 (coronavirus), and particularly vulnerable cohorts. Anyone between the ages of one and 70 should consider it if needed. 
Insurances Accepted for TeleHealth
This list will continuously update as insurance companies adjust to the need for TeleHealth. Please call us if you do not see your insurance on this list.
Medicare Part B
Oxford
The Empire Plan (UHC)
UHC Choice and Choice Plus
MagnaCare
MedRisk (WC)
Aetna
BCBS
Empire BlueCross BlueShield
CIGNA
CIGNA-ASH
1199 SEIU
Highmark Medicare Advantage
GHI
What Can I Expect from a Telehealth Appointment?
You will be discussing one on one with the physical therapist of your choice, you can ask him/her any type of questions regarding your pain, how you can help it, what you can do to manage it, etc. They will be providing you with exercises and a treatment plan that will benefit you over time. A telehealth appointment is very similar to a regular in-person doctor's visit, the biggest difference being: you'll be in the comfort of your own home!
What Day Can You Schedule
an Appointment for Telehealth?  
Any day between Monday-Friday, just call 516-731-3583 and they will set you up with an appointment that best suits you. 
With our TeleHealth service you will be able to receive treatment directly from one of our Therapists from the comfort of your own home. This is an especially appealing option for those of our patients who are at higher risk of contracting COVID-19 and would feel safer undergoing treatment from home. Never miss a beat with TeleHealth!