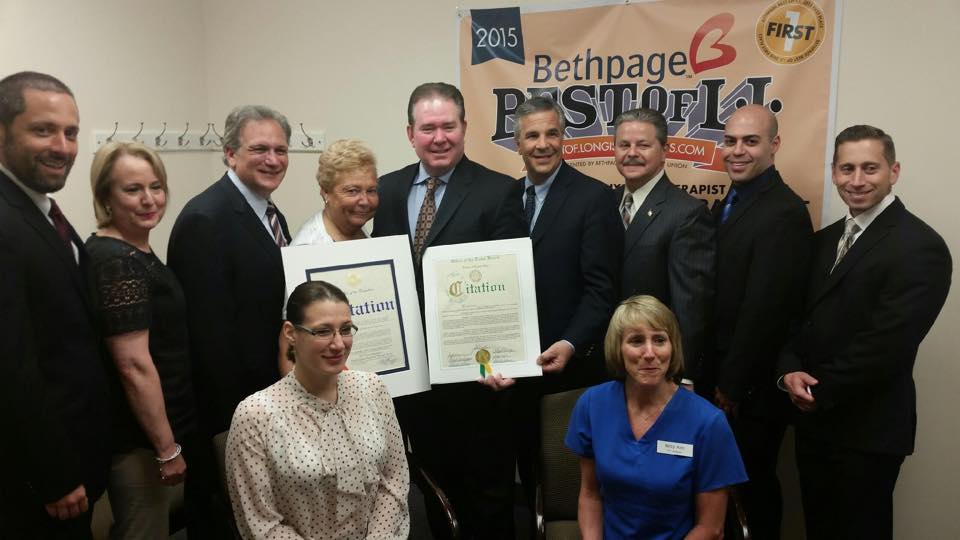 Citation from the Nassau County Office of Executive 2015
On May 28, 2015, Butch and the Team received a citation from Nassau County for being the top Physical Therapy practice on Long Island and for winning Bethpage Federal Credit Union's Best of Long Island!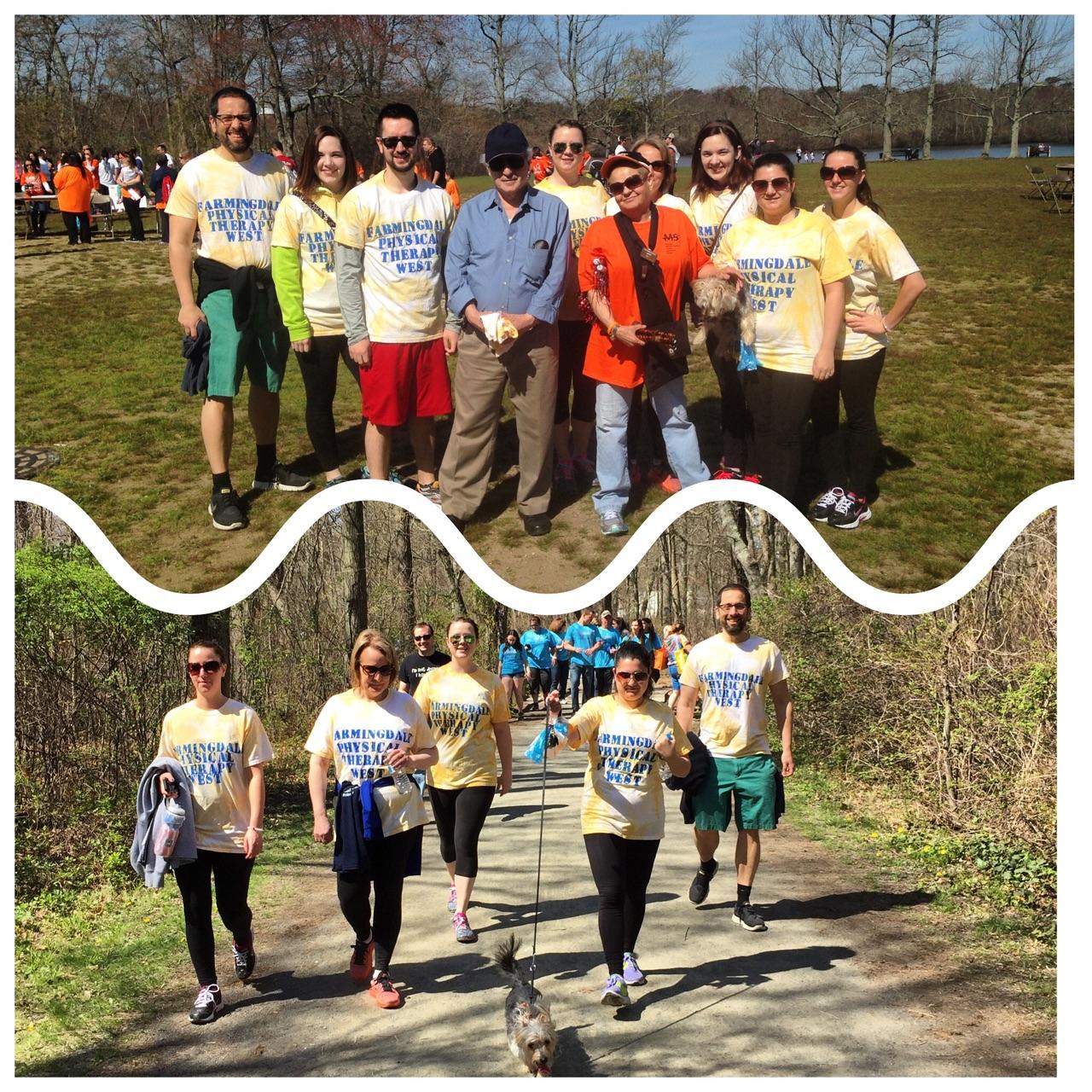 WalkMS 2015
Farmingdale Physical Therapy West participated in WalkMs on May 3, 2015 at Belmont State Park.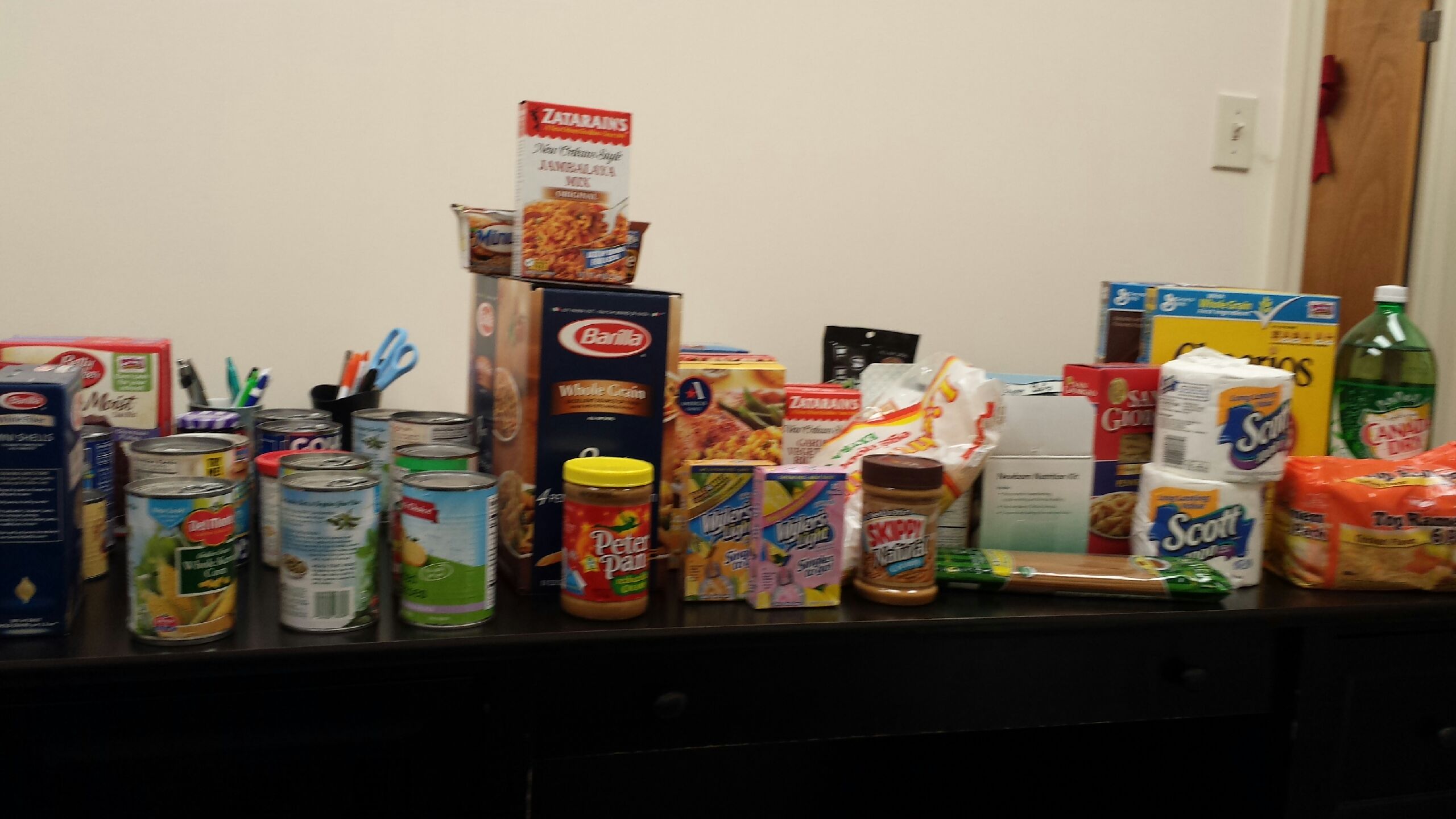 Holiday Food Drive 2014
In December 2014 Farmingdale Physical Therapy West conducted in a food drive for St. Benard's in Levittown and St. Killian's in Farmingdale. With the help of patients and staff, we were able to donate over 150 food items to each of these parishes.
Donation to The NICU Building Fund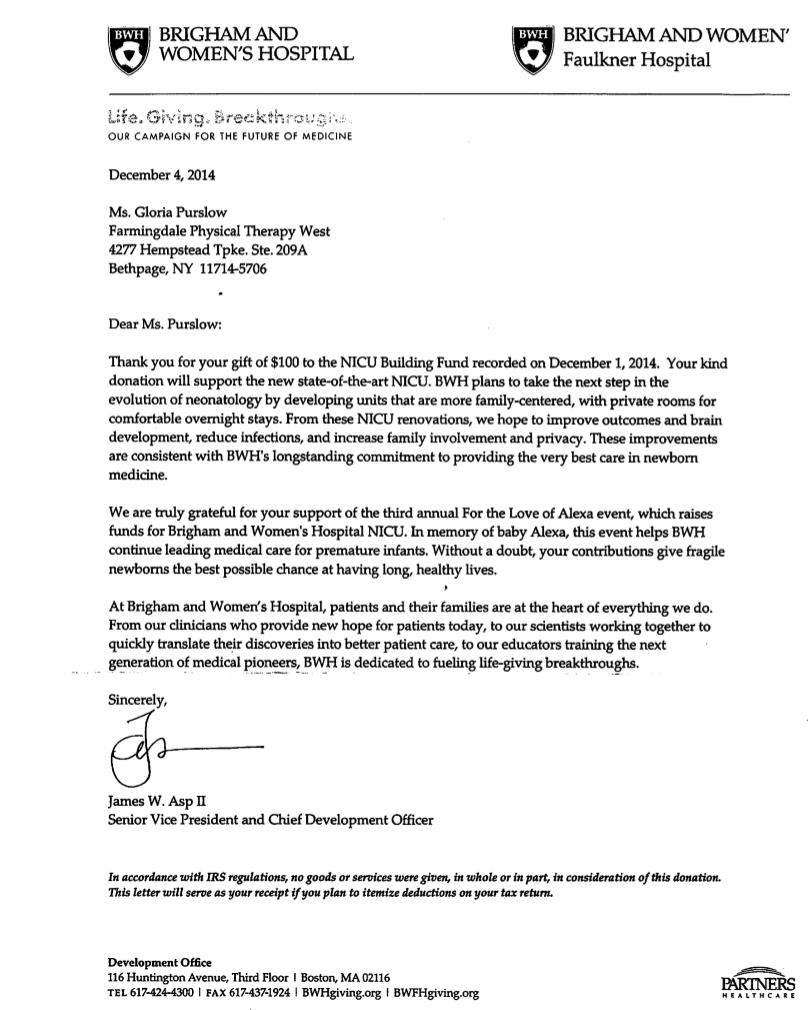 Long Island Council of Churches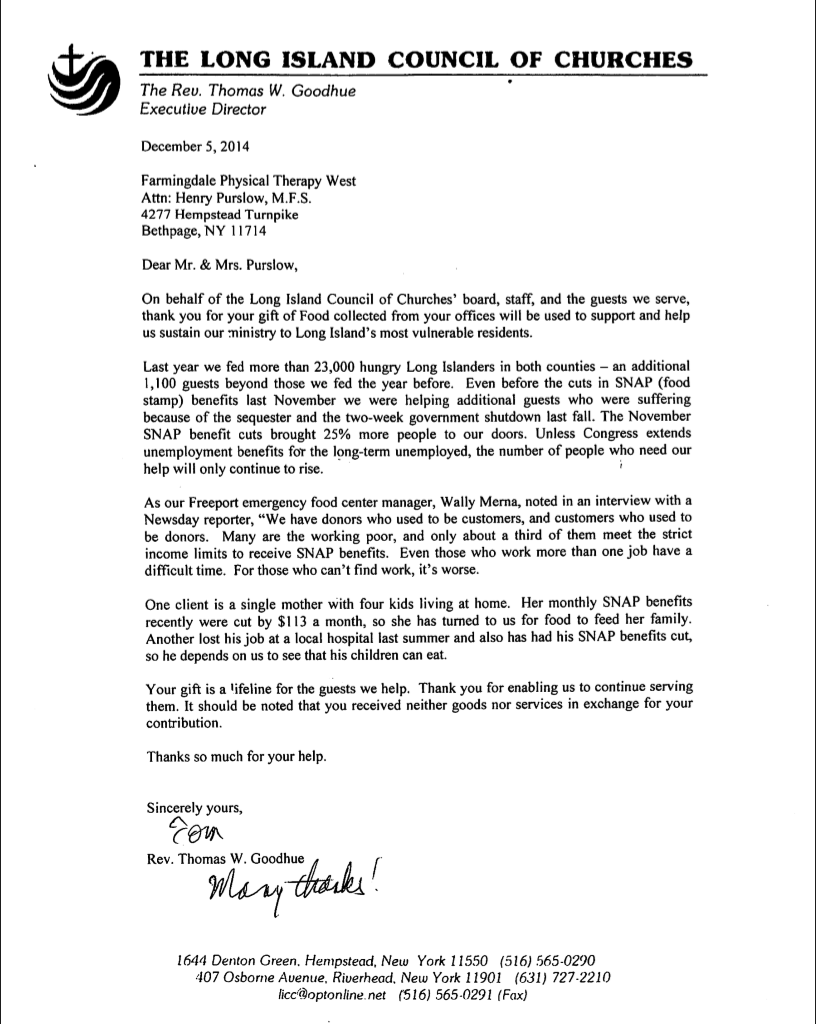 The ASPCA Donation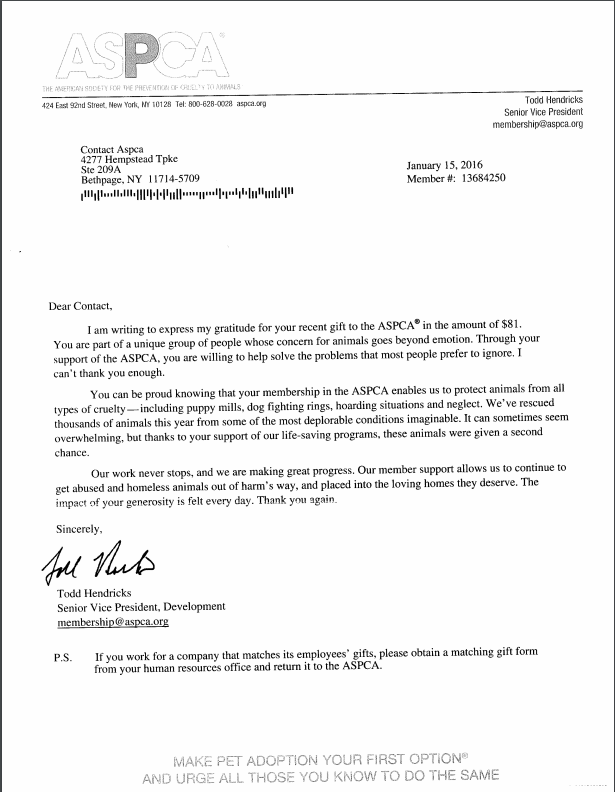 Make A Wish Foundation Donation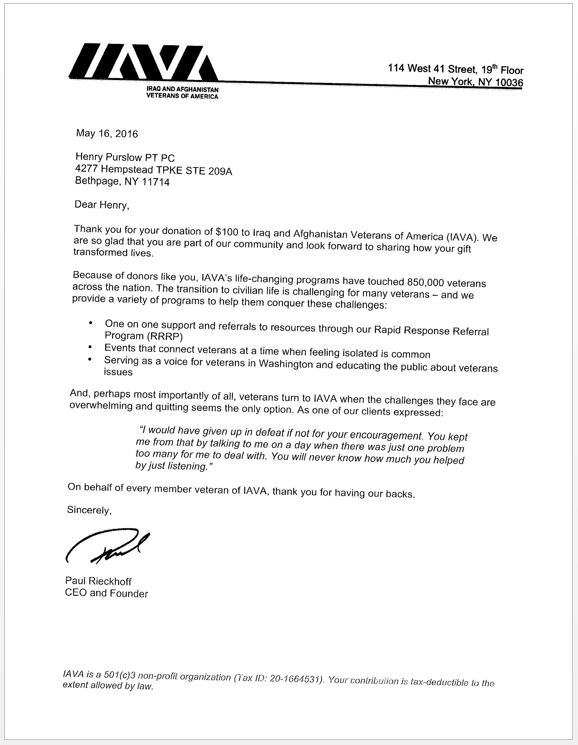 Iraq and Afghanistan Veterans of America Donation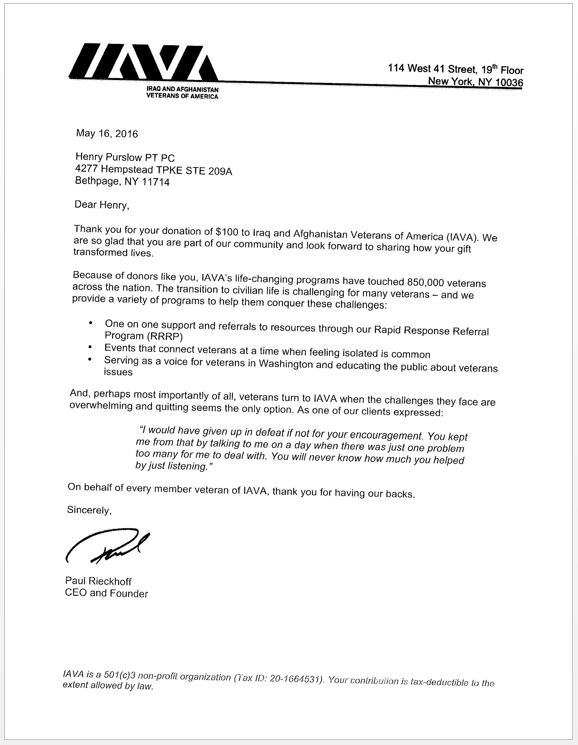 American Cancer Society Donation
Lustgarten Foundation Donation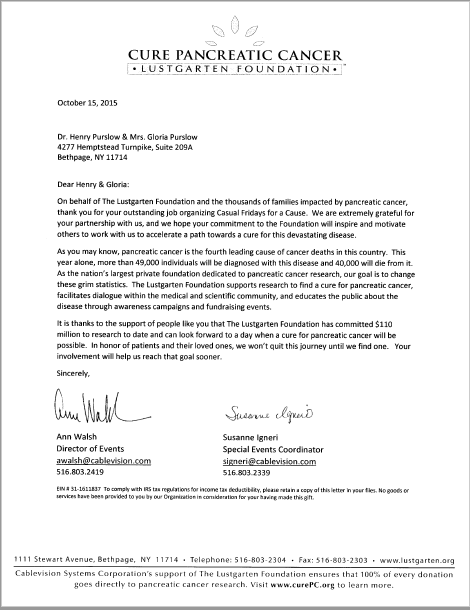 Lustgarten Foundation Donation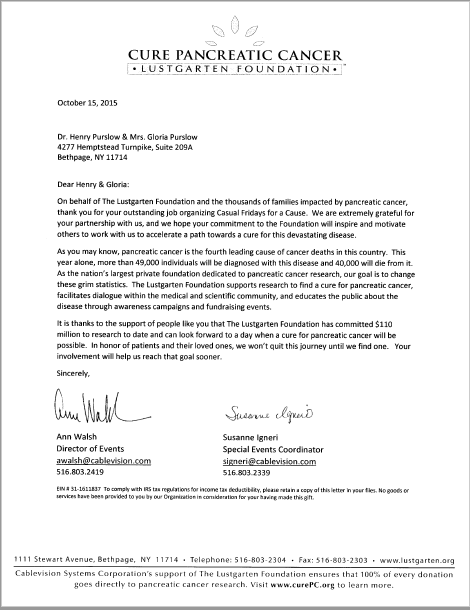 ALTSO Donation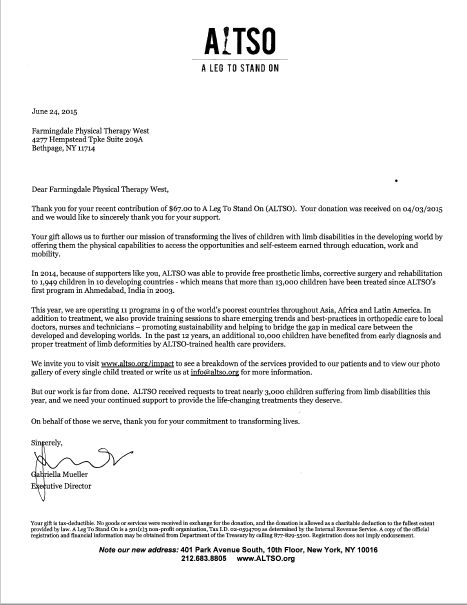 Relay For Life Donation
Locks of Love Donation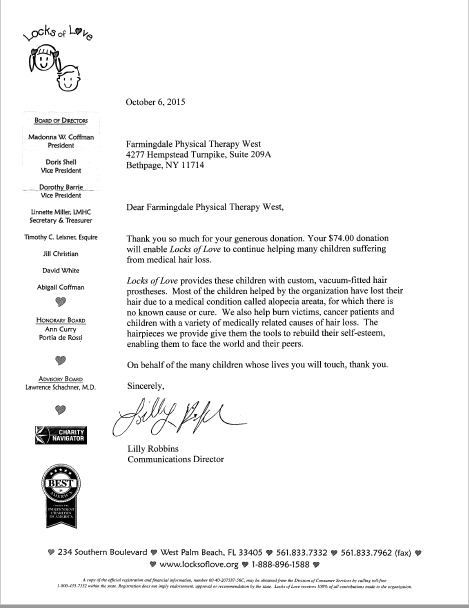 Holocaust Memorial & Tolerance Center of Nassau County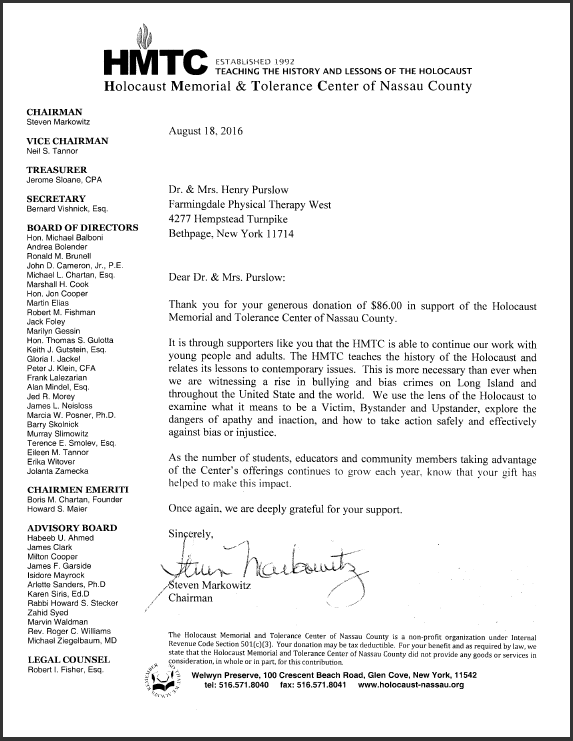 The NAMES Project Foundation Friends of The Quilt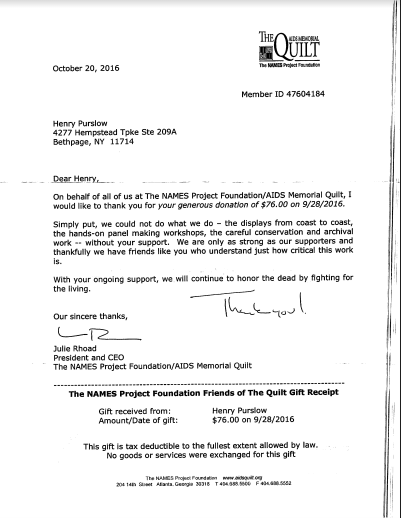 Brigham and Women's Hospital Donation