What is Physical Therapy?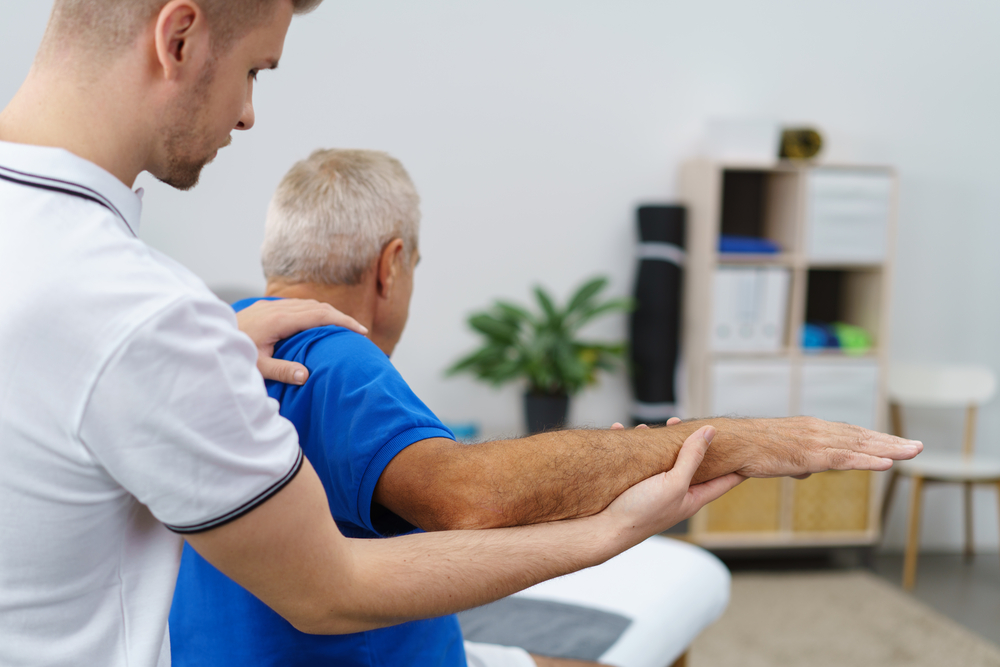 "What is physical therapy?"
"Is it rehabilitation?"
"Is it like working out?"
"Will it get rid of my pain within a week?"
To some, the answers to these questions may seem simple. However, to others, physical therapy is a more vague term. In fact, surprising though it may be, a lot of people are very unfamiliar with it.
In this post, we'll outline the definition of physical therapy according to physical therapists. Also, you'll discover some of the primary benefits and incentives for pursuing PT treatment.
Physical Therapy, Defined
Physical Therapy, otherwise known as "PT," is a form of treatment that allows patients to ease their pain, improve function, and live better without any pain medication. Basically, physical therapists are movement experts dedicated to improving a person's quality of life through activity, manual therapy, strengthening, modalities and much more.
Often, people may need physical therapy for pain relief, auto or workplace injury, surgery or exercise mistake recovery, or to treat chronic illnesses. Also, people of all ages and stages of recovery could benefit from physical therapy with proper guidance and treatment.
The PT Process
First and foremost, when you first arrive, a physical therapist will give you an initial evaluation, this helps them to get to know you and your body's history. Next, the therapist will chart the exact problem you may be having, where it is and develop exercises, stretches, and strengthening methods to fix it.
Of course, physical therapists work extremely hard to reduce or eliminate your pain so that you can return to living your life pain-free. Ultimately, they take pride in knowing they've helped you and your body.
However, the one problem is that physical therapists can't do it alone. It should be noted that you can attend two or three treatments weekly and work hard to fix your pain. Yet, if you're not persistent, and you don't do the
The Benefits of Physical Therapy
Helps to improve function, posture, balance, and movement
Relieves chronic pain, helps you to avoid other options such as opioids & surgery
Strengthens weak muscles within your body
Helps prevent injury/recover from sports injury
Can help manage age-related issues
Also, can greatly improve mental health
Maintenance therapy for progressive and non-progressive neurological and cardiovascular disorders
Obviously, these are just a few of the benefits of going to physical therapy. Ultimately, it can truly benefit you, your pain, and make your life happy and healthy.
Conclusion
If you're interested in going to PT or would like to learn more, please call us at 516-731-3583 and we would be happy to talk and/or help. Also, we offer free screenings to anyone who would like, Zoom or in-person, with the PT of your choice. Don't live in pain any longer! It's not worth it.



---
Share this article...