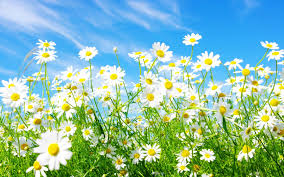 To say New Yorkers look forward to spring every year is an understatement. After months of frigid, bitter cold and little sunlight, the arrival of spring feels like a blessed symbol of hope. Of course, the beginning of spring's the perfect time to begin planning and preparing for the warmer months. However, it's also the optimal moment to ask your physical therapist about eliminating unhealthy winter habits.
Obviously, the cold and darkness of winter keeps us indoors most of the time. In addition, winter's many holidays inspire us to overeat junk food. Usually, this means sluggishness, excess weight and gloomy spirits. That's why early spring is the best time to eliminate unhealthy habits and apply healthy practices! In this post, we'll explore some healthy tips we recommend to spring into action and embrace your health!
1. Spring Cleaning
Of course, it's best to begin with the most obvious spring tradition. After months of spending most of our time inside, clutter and messes can accumulate. Naturally, most of us reserve a thorough, top-to-bottom house cleaning for spring. Most people consider this unpleasant or laborious. However, spring cleaning is a very necessary (and ultimately rewarding) project with several benefits.
When we clean and organize our living spaces, it doesn't just give our homes a sense of clarity. In fact, these simple tasks have an equally favorable effect on our minds. Cleaning and organizing makes our homes feel larger and more pleasant. As a result, we experience a similar feeling psychologically. Eliminating dirt and clutter and finding new ways to organize is a fantastic way to begin the season with renewed mental health.
2. Improve Your Diet
Without a doubt, winter is the season of heavy comfort food. Christmas alone can fill us with an astonishing amount of calories. Too many of us indulge in cookies, cakes, pastries, fattening drinks and other high-sugar treats. In addition, remaining indoors with little to do can entice us to visit the fridge out of boredom or a gloomy mood. As a result, so many of us are carrying excess weight by the end of winter.
Therefore, spring is the best time to replace junk food with healthier options. Fruits and vegetables are always a reliable choice. Generally, incorporating light, green foods like salads or fish can go a long way towards realigning your nutritional intake. Simply put: make the conscious choice to replace heavy, high-sugar foods with healthy and nutritious meals. Many people begin growing their very own vegetables at the beginning of spring, as gardening is a great activity for this time of year. Losing excess weight can also help to prevent acute or chronic injuries in the future.
3. Exercise!
Obviously, it's very easy to neglect our workout aspirations during winter. It's difficult to maintain a rigorous routine during months of cold weather and little sunlight. Starting a new exercise regimen during spring simply feels so much more achievable in comparison to frigid, dark winter. In fact, most people find it significantly easier to commit to exercising this time of year than during the preceding months.
Therefore, diving straight into an exercise routine right now is the best time to do it. In addition, it will be so much easier when you can comfortably exercise outdoors and not just on a treadmill. You have so many more options! You can do cardio, ride a bike, visit a park, walk your dog, practice the plank, play a sport and much, much more. The potential for fulfilling outside exercise is truly unlimited on Long Island, between our beaches, parks and more. The important thing is to work towards committing to it, and soon enough, exercising won't feel like such an unpleasant chore.
Conclusion – Farmingdale Physical Therapy West
Happy spring, everyone!
Now is the time to get moving! At Farmingdale Physical Therapy West, we can't advocate embracing healthy springtime choices enough. This is the perfect time of year to dive headfirst into spring cleaning, diet and exercise. None of these recommendations can have a negative impact on your general health and wellness. In fact, they'll contribute beautifully to your mental and physical wellbeing.
---
Share this article...