Tips for Staying Well After Physical Therapy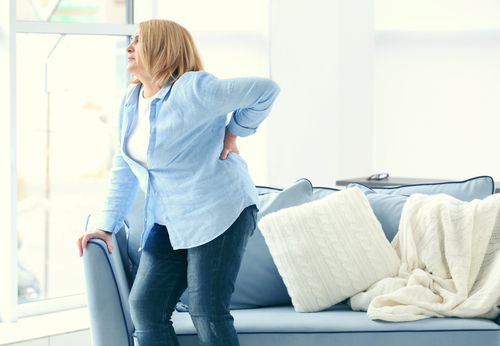 Following physical therapy treatment, you're ready to take on the challenges you'll face post-therapy. That can be anything from tying your shoes to your favorite recreational activity.  Sure, your formal treatment may be complete. However, it's important to continue the steps you've taken to recover.
This applies even after your sessions conclude. As you look to maintain your health and continue your success, you should consider a few things. In this post, we'll explore tips for staying well after physical therapy. 
1. "Motion is Lotion"
For some, therapy sessions may be the time they receive most of their physical activity. The phrase "motion is lotion" is important to remember. Continuing to move your body through regular exercise and increasing your blood flow is key to healing. This concept applies to virtually all patients that successfully complete physical therapy. Something as simple as daily sit-ups and push-ups can have substantial benefits for you in the long run. Therefore, you should get moving and stay moving! 
2. Food for Fuel
Nutrition and hydration are key elements of wellness that are too often neglected. Food is fuel for your body, and it's essential to eat the right amount and choose foods with the nutrients we need. Nutrition can look different to a lot of people. However, choosing the right fuel for your body can be as easy as adding more protein or healthy fats into your diet.
In addition, hydration is crucial to ensuring those nutrients reach the areas of your body that need repair. Our bodies are seventy percent water. So, make sure you're drinking at least half of your body weight in ounces to ensure adequate hydration. If you're an athlete, one ounce per pound of body weight is recommended.
3. Sleep & Recovery
Getting adequate rest is also an important part of continuing your path to successful rehabilitation. Our bodies do most of our repair work when we're sleeping. There are differing guidelines about how much sleep is necessary for each person. But, having a regular routine and getting the same amount of sleep each night tends to make a difference in terms of adequate sleep.
4. Your Home Exercise Program
Finally, once you complete your physical therapy treatment, your therapist has most likely put together a final Home Exercise Program (HEP) for you to continue regularly upon graduation. Knowing that you have the tools to continue your rehabilitation helps therapists ensure that you and your doctor have everything you need to move forward after injury. Continuing to perform your HEP as prescribed by your therapist is vital in maintaining the success of post-treatment care.

Conclusion – Farmingdale Physical Therapy West
Ultimately, we want to ensure that all our patients maintain proper health and wellness following their treatment. Of course, we understand how pivotal and life-changing physical therapy is for the patients who receive it. However, it's equally essential to implement healthy practices after your treatment concludes. By keeping these simple tips in mind, you'll be able to maximize your physical therapy and prolong the benefits, keeping you feeling healthy and happy.
---
Share this article...