The Top 2 Fitness Apps for a Healthier Lifestyle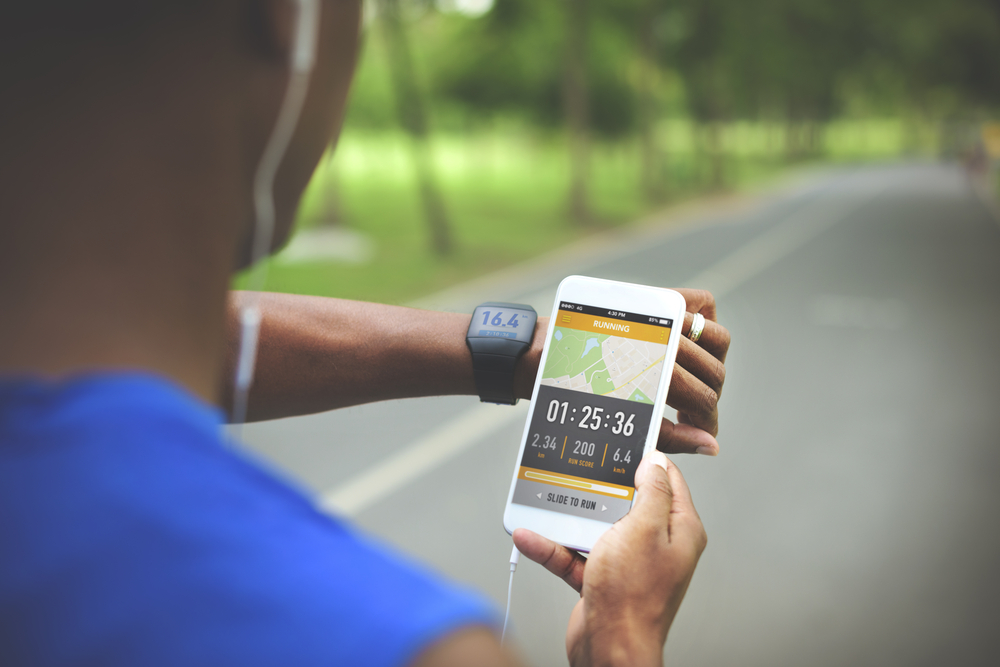 Nowadays, technology dictates just about everything we do. If we need a ride to work, somewhere to stay on vacation, want to know the name of a song or to furnish a new apartment, a couple of swipes and pushes of a button is all it takes to make it happen almost instantly. Obviously, all you have to do is look around in any public place to see just how seriously technology dominates our everyday lives. The sight of heads on an incline and eyeballs hypnotized with their small rectangular handheld gadgets is everywhere. Of course, few aspects of our everyday lives are immune to the digital craze. And that includes exercise. 
It goes without saying that at Farmingdale Physical Therapy West, no matter how you exercise, we encourage it. Whether you harness the digital power of smartphones to assist you or prefer the manual approach, great. To us, the important thing is that our patients are active and healthy. The incredible technological advancements within the past few years lead to a universal transformation in how we live our daily lives. In fact, smartphones have even given the world of health and fitness a total digital upheaval. In this post, we'll discuss the two best fitness apps available for iPhone or Android, their features and how they can help you. 
First: Why Use a Fitness App? 
Naturally, many exercise "purists" consider a digital approach to fitness something to scoff at. However, what they don't realize is just what a positive impact these apps can have on their lifestyles. Obviously, the technical features of fitness apps make them inherently impressive. The ability to accurately measure heart rate, track activity, maintain diet and more is a pretty astonishing facet of this technology. 
However, another significant benefit is the additional motivation they can instill in their users. Studies show that fitness app users have an overall lower BMI (body mass index) and are more likely to exercise in their spare time than their non-app-using counterparts. Also, these apps help users overcome challenges like lack of motivation, improper stretching and more. 
MyFitnessPal 
MyFitnessPal has the impressive ability to rapidly track food intake and exercise habits. Features include a massive database of over five million foods, a barcode nutrition scanner, and a recipe importer. These simple steps, plus a user-friendly interface, help users balance their calories on a daily basis.
In addition, the MyFitnessPal system can support virtually any diet. So if you're following Atkin's, the South Beach Diet, or a keto-centric approach, you're good. And with a community of users eager to give each other support and motivation, MyFitnessPal helps millions of people reach and sustain their goal weight and may prove to be the most effective strategy you can employ to shed those pounds. 
Freeletics 
If you prefer fast, sweaty and rigorous workouts, the Freeletics fitness app may be your dream come true. It places an emphasis on bodyweight exercises (burpees, squats and sit-up variations) which are easy to do virtually anywhere, anytime. Additionally, it delivers individual  high-intensity interval training (HIIT) workouts with encouraging audio coaching to help you shed pounds fast. 
The free version of Freeletics offers twenty bodyweight HIIT workouts, resistance training, twenty-five individual exercises, twenty audio-centric workouts, plus access to the massive support community. Freeletics Coach, which starts at $1.55 a week, includes an AI personal trainer that combines workouts in order to accommodate your experience, goals, fitness and exercise preferences.
Conclusion – Farmingdale Physical Therapy West 
Ultimately, we want you to be healthy. And being healthy means being active. Of course, we understand how difficult it can be to find motivation to exercise as often as you would like. And that's why fitness apps are a fantastic idea for both exercise veterans and newcomers alike. 
At Farmingdale Physical Therapy West, we're happy to consult with you about your best exercise options. We regularly consult with our patients to develop the most effective workout strategies in order to suit them.
---
Share this article...